Understanding Mississippi DUI Law, Serving the Entire Gulf Coast
Holcomb Johnson PLLC are DUI defense attorneys in Biloxi, Mississippi, who represent clients throughout the Gulf Coast, including the surrounding areas of Gulfport, Ocean Springs, D'Iberville, Bay St. Louis, and St Martin.
A DUI can impact your life in so many ways. But being charged with this crime does not automatically mean you will be convicted or lose your license. An experienced attorney can challenge a DUI arrest and may be able to limit your consequences.
If you've been charged with driving under the influence in the Biloxi area, we can help. Our seasoned DUI lawyers have represented clients throughout Hancock, Harrison, and Jackson counties. Contact our office today for a free initial consultation.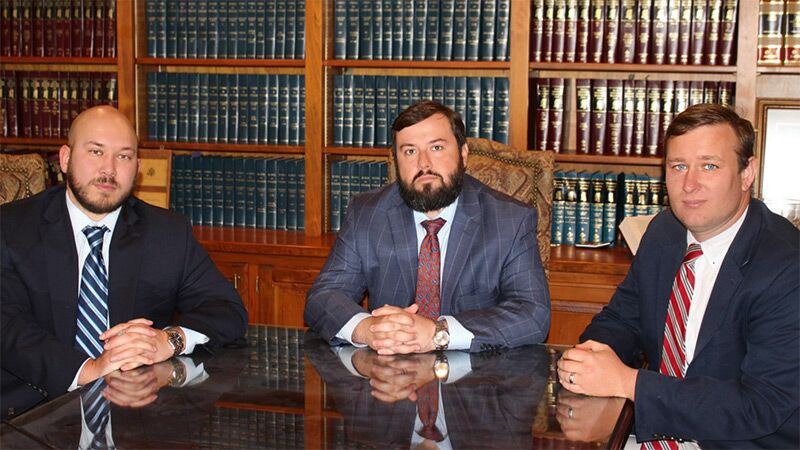 Contact a Qualified Biloxi DUI Defense Lawyer
If you have been arrested for DUI in the Biloxi, Mississippi area, it's vital that you consult with a knowledgeable DUI attorney and that you avoid making any statements to the police. We urge you to take your right to remain silent and these charges seriously.
The best way to safeguard your freedom and future is to hire an experienced Biloxi DUI lawyer. At Holcomb Johnson PLLC, our law firm believes in aggressively advocating for its clients. We will independently investigate your situation and build a defense designed to challenge the prosecution's case and expose every possible weakness.
Reach out at (228) 432-6652 or use the form to the right to schedule your free consultation. Our law firm has offices located in Biloxi and Bay St. Louis for your convenience.
Connect With Our Legal Professionals!
Criminal Penalties for Biloxi, MS DUI Cases
Similar to most criminal cases, the penalties you may face in a DUI case will depend on the circumstances surrounding your arrest. For instance, if someone was injured in an accident or there was a child in the vehicle at the time of the arrest, the prosecutors will ask for enhanced penalties.
There are standard penalties you might face, depending on how many DUI offenses you've had in the past. Mississippi has a five-year lookback period, meaning the state will look back five years to see if you've had a prior offense before assessing penalties.
Some of the penalties you can face include:
First Offense DUI — Up to 48 hours in jail, fines up to $1,000, suspended license or vehicle ignition interlock for 120 days, and a mandatory driver education program.
Second Offense DUI — Up to one year in jail, fines up to $1,500, community service up to one year, driver's license suspension or ignition interlock for up to two years, and possible vehicle impoundment.
Third Offense DUI — Up to five years in prison with a mandatory minimum of one year, fines up to $5,000, vehicle seizure, a mandatory ignition interlock device, and a suspended license.
Jail time and heavy fines are common concerns after a DUI arrest in Mississippi. But there are other consequences that can impact your life. For example, even if you don't lose your license, your insurance rates will go through the roof. A criminal conviction will also affect your ability to get a job, find a place to live, and even get into certain colleges.
Keeping a DUI Off Your Record in Mississippi
No one wants to have a DUI on their permanent record. In some cases, Mississippi law provides some provisions to keep your DUI arrest and conviction off of your record and out of the public eye. If either of these programs apply to your case, our law firm can provide the assistance you need.
Non-adjudication of DUI Cases
After a DUI arrest, one of your primary goals is likely to keep this event off your permanent record. Non-adjudication is one possibility for a first offense. With this type of finding, the court withholds a guilty verdict and sentence in exchange for you meeting several requirements and conditions.
Non-adjudication is only available in certain circumstances. Mississippi doesn't agree to these terms lightly. If this type of program can provide you with the best outcome, our DUI attorney will guide you through this process so that you can minimize your consequences.
Expungement of a Prior DUI Conviction
If you were convicted of a first-offense DUI in Mississippi, you might be eligible to have the charge expunged from your record. You can file to have your legal record wiped clean if you have successfully completed all of the terms and conditions of your sentence and it has been at least five years.
Expunction is not available to a person who was a commercial driver, has prior or pending DUIs, or had a BAC above .16%. If you believe you are eligible for expunction, our law firm can handle the details.
Defenses to Mississippi DUI Charges
When you've been charged with operating a vehicle under the influence of alcohol or drugs, it's important to hire a skilled Biloxi DUI attorney to guide you through the complex legal process. Our law firm can make a significant difference in the outcome of your case.
Depending on the circumstances of your arrest, we may be able to assert several defenses on your behalf:
Lack of probable cause— With some exceptions, a police officer must have probable cause to pull you over on suspicion of DUI.
Police didn't read Miranda Rights— Evidence or statements won't be admissible if you weren't read your Miranda Rights.
Bad testing methods — Not all DUI testing is foolproof. In fact, it's pretty fallible and can be challenged. The breathalyzer machine may not have been calibrated correctly, or the officer might not have been trained on its proper use.
Other reasonable defenses — Other defenses are possible in DUI cases. For example, you might have a valid explanation for your behavior, or there are witnesses whose observations are different than that of the officer.
We can never make any promises about a specific case outcome. But we can assure every client that we will fight tirelessly for a positive result.